Tracking Lessons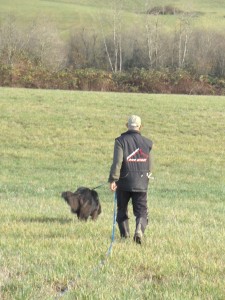 Dave Vesely teaches private and semi-private (2-3 students) lessons for dog owners training for AKC tracking tests.  Beginners are taught how to interpret their dog's behavior while tracking, how the environment affects scent detectability, and how to lay tracks for successful training experiences. Tracking exercises are planned to build motivation in the dog and good teamwork between human and canine partners. Dave also coaches more advanced handlers that are working toward TDX and VST tests. All lessons are tailored to skill level of individual students.
Lessons are held at different locations in the mid-Willamette Valley, Oregon that vary according to the training needs of each student.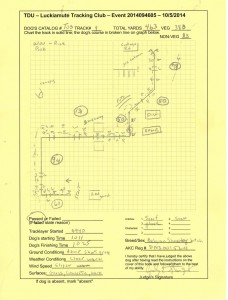 Dave has been training dogs for the AKC tracking program since 2002. He has also been training professional wildlife detection dogs for more than 10 years and is a volunteer with the Region 3 K9 Search-and-Rescue Team.
Send Dave an email through our Contact webpage for more information about tracking lessons.