Belgian Sheepdogs, also known as Groenendaels or Les Chien de Berger Belges, developed from northwest European stockdogs that were used to manage medium-sized flocks (20-200 head) of sheep. Belgians are a "tending breed" of herding dog. That is, they were used to keep the flock together while grazing or moving along a trail. They do not have a strong instinct to fetch livestock to a handler, but can be taught to do so. Belgians also served to guard the flock from predators and poachers, therefore are larger than most other herding breeds and are vigilant in the presence of strangers.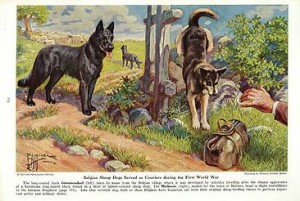 The American Kennel Club considers the Belgian sheepdog a unique breed that is closely related to the Belgian Tervuren, Malinois, and Laekenois. Other registries, such as the Canadian Kennel Club and the United Kennel Club, consider these as four varieties of the Belgian Shepherd Dog that are distinguished from one another mainly by coat color and length.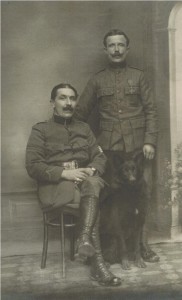 Belgian sheepdogs have had a long history of working relationships with their human partners. Belgians originally served as working stockdogs in Europe, helping shepherds manage large flocks on unfenced fields. Belgian sheepdogs also worked as messengers and first aid dogs on the battlefields of WWI. Since then, the breed has distinguished itself in law enforcement (mostly in Europe) and on search-and-rescue (SAR) teams. Their intelligence, trainability, and athleticism have also made the Belgian sheepdog a great choice for competing in obedience, herding, protection, and agility trials.
At Obsidian Belgians, we promote versatility in our all of our dogs. Each of the performance events offers different challenges and rewards. Each dog is trained every day in at least one type of work or sport and we participate in trials most weekends throughout the year. Whatever we ask of our dogs…they put their whole heart into it!
If you need information about agility, herding, or tracking resources in western Oregon, don't hesitate to write to us!